Washington Forest Elopement at Skamania Stone House and Panther Creek Falls | Trinh and Hung's Adventure Wedding |
TRINH AND HUNG | PANTHER CREEK FALLS ELOPEMENT | GIFFORD PINCHOT NATIONAL FOREST ADVENTURE WEDDING | WASHINGTON ELOPEMENT PHOTOGRAPHER
Trinh and Hung originally wanted to elope at Wahclella Falls in Oregon but due to the wildfire in 2017, this beautiful location was closed for their elopement date. In fact, Wehclella is still closed till today.
That's the thing about beautiful places around the Pacific Northwest, we are lucky to be surrounded with them but if we are not doing our parts to preserve them, they can disappear so so so quickly.
Enough about Leave No Trace and all that, you are here to learn about this epic forest and waterfall elopement and I am here to tell you all about it 😘
Trinh and Hung wanted the day to be calm, quiet, full of love and full of adventures. I still remember the first time we jumped on the phone together. We FaceTimed and they shared with me a piece of their heart and introduced me to their little English bulldog. We initially bonded over the fur baby but eventually I see myself in them the more we talked. Trinh told me about all the weddings they went to as guests and they just could not see themselves being a bride and a groom at those weddings. They don't like being the center of attention and I totally get it. I 1000% see it because I was there in their shoes not so long ago when I planned on my own PNW forest elopement.
Social media brought us closer. We followed each other on Instagram, we broke the ice by watching each other's instastories about our doggies and we all couldn't help but sending each other smiley faces and occasional "awwww" and "oh my goodness".
Since Wahclella was still closed, I had to look for alternatives. The couple booked me without having an exact place to elope. For those who are reading this and planning on getting married at a venue, you might be freaking out and so you should. However, for those who are looking to plan on an adventurous elopement with me, don't you worry. It's normal. It's ok.
The thing about elopement is that you don't have to worry about venues and and the rules they might impose on you. You can say that I'm biased but to be honest, The 3 things you have to worry about planning an Elopement is:
1) Why do want to elope? (What does it mean to you and your partner?)
2) Where do you want to elope? (What kind of views are you looking for?)
3) Who do you want to capture your elopement? (What is it about them and their work that draws you to them?)
I don't think I can help you with question number one. It's all about you and your relationship with each other. But the other two questions, that's why I am there for.
A lot of time, my couples come to me without knowing much. They only know that they are ready to elope and from then, we plan on everything else together.
I presented Trinh and Hung with a list of places that were not only fitting to their needs but also stunning and gorgeous. It took us a while but we finally landed on Skamania Stone House for the ceremony and Panther Creek Falls of Gifford Pinchot National Forest for our adventurous couple portraits.
Although both of these places are in Washington, it was much easier to get to from Portland so I had the couple fly into Oregon instead of Seattle. Trinh and Hung spent a couple of days exploring Oregon and are all the food. I mean, forget dieting, once you're in Portland, you have to eat all the food.
The night before their elopement, I drove down to Portland to meet up with the couple. We met in the middle of nowhere in Skamania to location scout and ended the night with at one of my favorite restaurants in Portland, Nong's. We invited our videographer BreeAnna along and introduced her to this delicious place. Hung and I got ourselves some Thai Iced Tea Float and till this day, we still talk about that drink.
Having a chance to sit down with my couples and just talk with them allows me to step into their world and understand them for who they are.
After all, although I'm in the business of taking photos, I am more than just that, I am here to create memories and document them. My couples and their stories are like pages in my personal diary. They come into my life and create a life lasting story that I will forever carry with me wherever I go. And Trinh and Hung did exactly that.
The morning of their forest elopement, I woke up early to buy them a bottle of champagne as a surprise gift. Did you know that you can't get alcohol before 7am in Oregon per state law? Hahaha. No I did not know that so I ended up having to sit there and wait till an hour before I can buy champagne. Should have slept in 🤣.
We drove to along the Columbia River Gorge and watched the most beautiful sunrise. As the sun rose above a soft layer of fog, the morning was peaceful and magical at the same time. Little rays of sunshine along with the smell of coffee put all the excitement in my heart for their elopement.
As we arrived at the Skamania stone house for their elopement, the sun was high enough to shed some lights into the forest but was still soft enough so it didn't cause any harsh shadows on us. Trinh and Hung changed into their wedding attires when they got there. They did a first look, danced a little, kissed a little, and cried a little. They then exchanged their vows to one another and hugged each other in front of the officiant, the videographer and myself. I would be lying if I said I didn't cry.
In fact, I cried a lot. Listening to their vows, I get to really see them for who they are. I get to hear about their life stories and how they got to where they are. I get to witness love at its rawest form. I get to be a part of their journey. I get to be a signature on their wedding certificate.
After finishing with their sweet and intimate ceremony, the four of us adventured on and drove to Panther Creek Falls. This beautiful waterfall is located in the Southwest region of Washington. It's part of the Pinchot Gifford National Forest but also part of Columbia River Gorge of Oregon. It's a pretty sweet location.
Once we got to the trailhead, we immediately heard the roaring sounds of this beautiful waterfall. Although the trail was short, it was quite steep. The 0.2 miles of hiking did make us sweat like crazy. In fact, I ate shit, scraped my knees and put a hole in my wedding pants. (A little secret, I still wear those pants till today. If you ever see me at wedding in pants with a hole on the right knee, that's the one) Hahaha.
Trinh and Hung got ready again in the forest and we all wandered around the waterfall. The mist hit us and it felt amazing. I looked at the couple and I was stunned with how beautiful they look in against the mist and the sun. I couldn't help it but snapped away. The texture of water in the sun was so unique and breath-taking.
After the elopement, we hugged goodbye but it wasn't really goodbye. I just know it. I still follow the couple on instagram. We keep in touch. We update each other on life and everything in between.
Trinh and Hung, I miss you both dearly and looking back at these photos makes me miss you even more. I love creeping along your instagram to see all the places you get to explore. I love seeing that you are about to have a small little one. I can't wait for us to reunite and I can't to meet the little one.
Beautiful words from the couple themselves:
When it comes to wedding photography, there's a whole lot of average, and it's easy to make the wrong choice. We drooled over the moodiness of Henry's portfolio and hoped that we'd get something even half as good. We weren't disappointed at all, the shots we got back were amazing! Henry is professional, efficient, friendly, and most importantly he made is feel at ease so we could just be ourselves.
Vendors:
Videographer: BreeAnna Lasher
Dress: BHLDN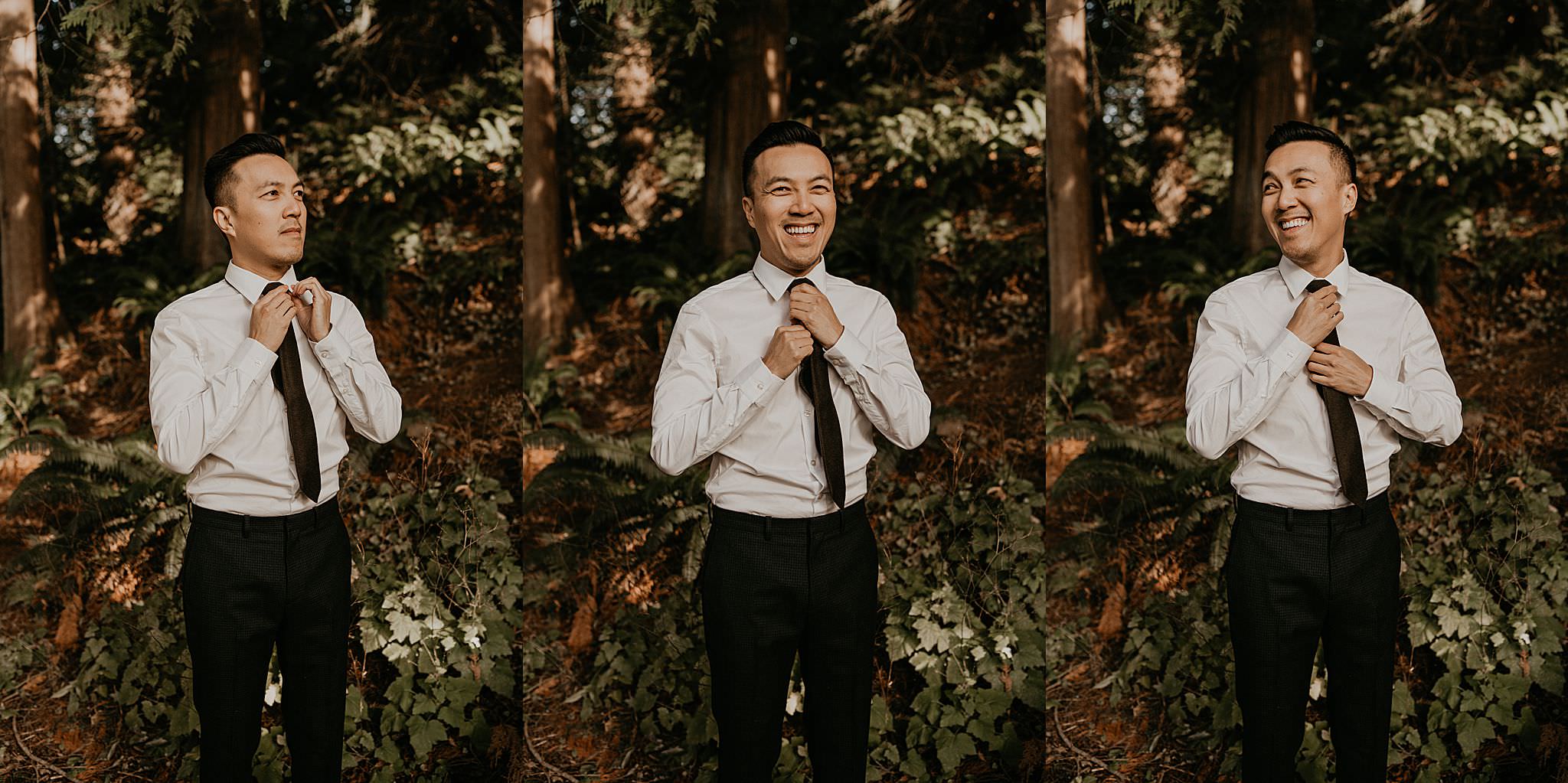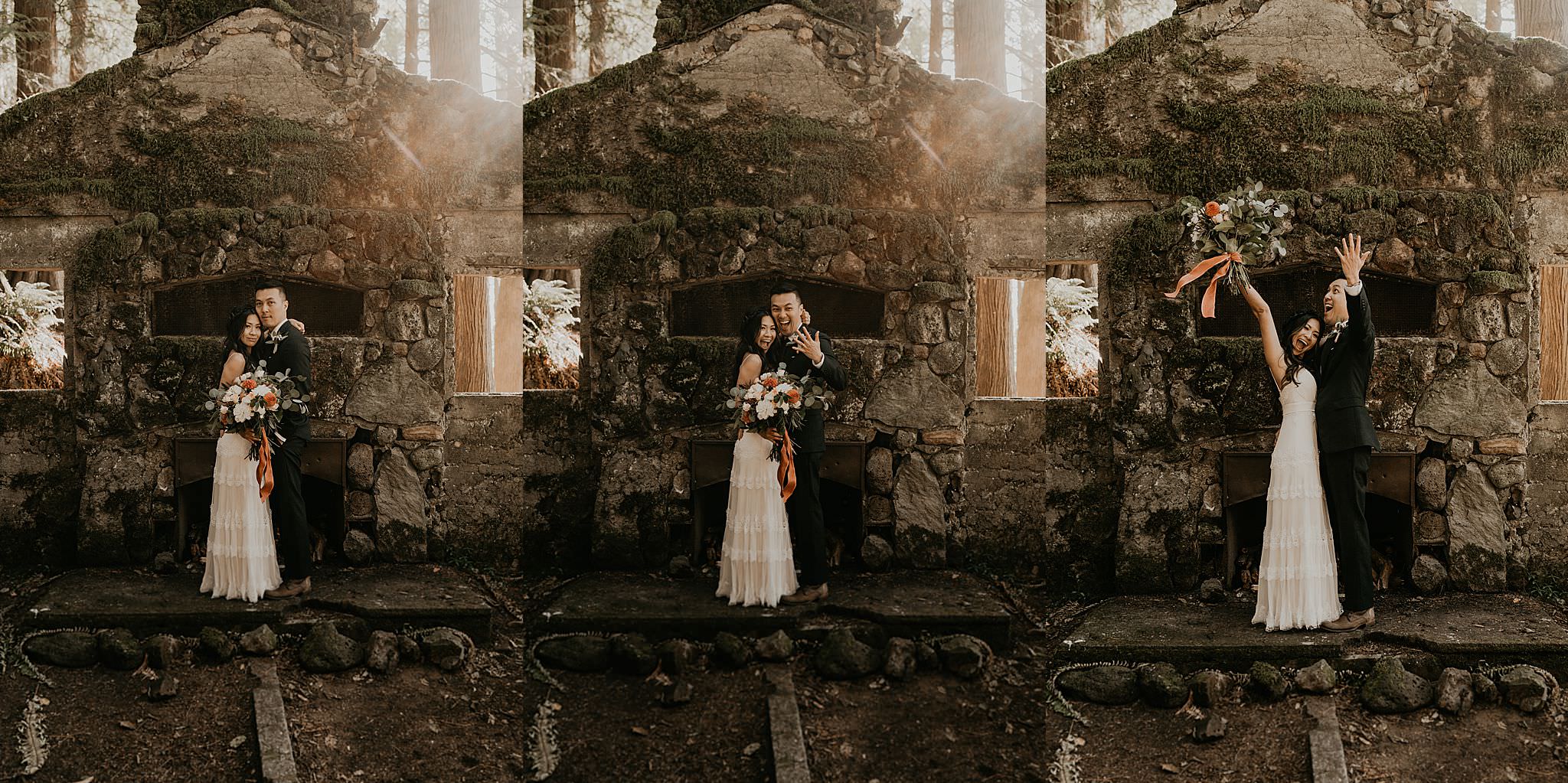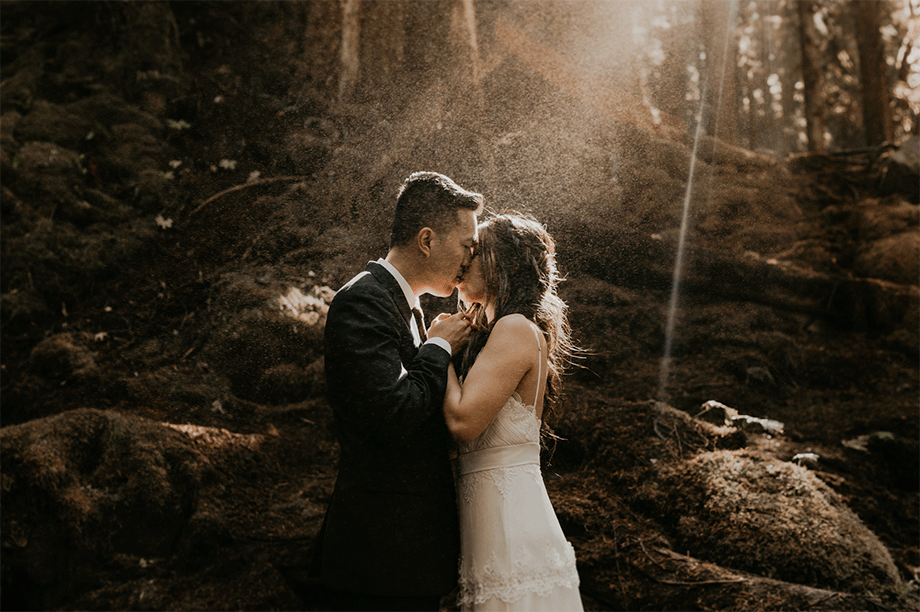 Henry Tieu is a Seattle Wedding and Adventure Elopement Photographer. We specialize in intimate weddings, couples, engagements, and elopements. Often travel around the Pacific Northwest, Washington, Oregon, Colorado, Utah, Arizona, California, Hawaii, and international countries. We focus on the intimate and raw moments that are unique to each couple.