A Very Intimate Whidbey Island Elopement | Eleanor and Matthew's Wedding
Eleanor + Matthew Wedding on Whidbey Island | Washington Adventure Elopement Photographer
For a summer intimate wedding, Eleanor and Matthew's elopement on Whidbey Island at Ebey's Landing was perfect and just screamed a moody Pacific Northwest vibe.
The couple reached out to me after talking with Erika from The Greatest Adventure Weddings. This was the second elopement Erika and I worked together. Check out our Winter Elopement on Mount Rainier National Park here.
After a quick phone call, I quickly knew Eleanor and Matthew are my kind of people. They were looking for a small and intimate wedding where they get to celebrate with the people they love the most: parents and siblings. With that being said, it doesn't mean the couple did not care for a beautiful ceremony set-up. They focused on what matters the most. They focused on love, on the simplicity of an intimate elopement, on the beauty the PNW has to offer.
One of many things I love about the couple is the fact they listened to what Erika and I had to offer. Since their intimate elopement on Whidbey Island was supposed to be in the middle of the summer, I was a bit concerned about the bright sun. Ebey's Landing on Whidbey Island is a gorgeous place but it's also a wide open space with no trees or shades. Therefore, on a typical summer day, the sun and its reflection from the water can make everything extremely bright. In terms of photography, I can handle harsh light just fine, however, you can't really do much in terms of posing in harsh lights due to harsh shadows on faces. In addition, if you're like me, your eyes can get all squinty and that would ruin formal portraits. Therefore, I told the couple about my concern and I think they should have a sunrise elopement and so they did. They listened to my expert opinion and decided to have an early sunrise elopement despite the facts that they are not really early morning kind of people. A for being awesome right here with these guys 😍.
Eleanor, Matthew, and their family stayed on Whidbey Island the night before their wedding day. Erika found them the cutest cabins on the island. Eleanor and Matthew slept in 2 different cabins next to each other and those cabins were also where they got ready the next morning. For my part, since I live around 3 hrs away from Whidbey Island. I had to wake up around 3am and drove there.
Nothing beats an early morning drive in the Pacific Northwest. Pine trees, fog, and the calmness of the morning truly gave me all the energy I needed for an early intimate wedding on Whidbey Island
There was a total of 10 people at the wedding and me the photographer. The couple, 6 family member, Erika to set up the ceremony and officiate the elopement, and Anastasia to play live music for the elopement. That's all, 11 of us, witnessing and experiencing the couple exchanging their vows and love for one another. It was one of the most beautiful moments I've ever gotten to be a part of and I am so honored to be their photographer.
One of the best moments of Eleanor and Matthew's intimate elopement on Whidbey Island was when Eleanor's parents came to me and asked if they could throw some dried petals as confetti to celebrate the. couple. If you have followed my work for a while you know how I feel about Leave No Trace. I believe in protecting the environment and keeping it clean and beautiful the way we come upon it. Therefore, I usually don't recommend throwing confetti since a lot of them isn't degradable and even with paper confetti, it can take a while for it to degrade. Therefore, I was beyond excited when their parents mentioned dried flower petals because they are super pretty and we are also being responsible human beings as we celebrate the couple. As the family finished throwing these petals, I looked down and saw this magical moment:
Here's a shameless plug of what the couple wrote for me:
Where do we begin? Our experience with Henry was nothing short of perfect.We had high expectations and he exceeded them in every way possible. Moments after meeting he felt like a very good friend of ours and made us feel so comfortable. Our pictures turned out so beautiful and we could not be more grateful to have these for the rest of our lives.
We didn't want our special day to end and everyone involved was very appreciative of Henry's genuine and thoughtful approach. After the ceremony our families were more excited to talk about Henry than the actual wedding!
I think I should stop talking and share with you the beautiful gallery.
Special thanks to all the amazing vendors involved:
Photography: Your beautiful handsome dude, aka me, Henry Tieu
Planning, designing, and officiating: The Greatest Adventure Weddings
Hair and Make Up Artist: Jen Lagers
Music: Anastasia Allison
Cakes: The Sweetside | Ash and Butter Cream
Party Rentals: Yay Parties | Balancing Balloons
Wedding Dress: Catherine Deane
Groom's suit: Hugo Boss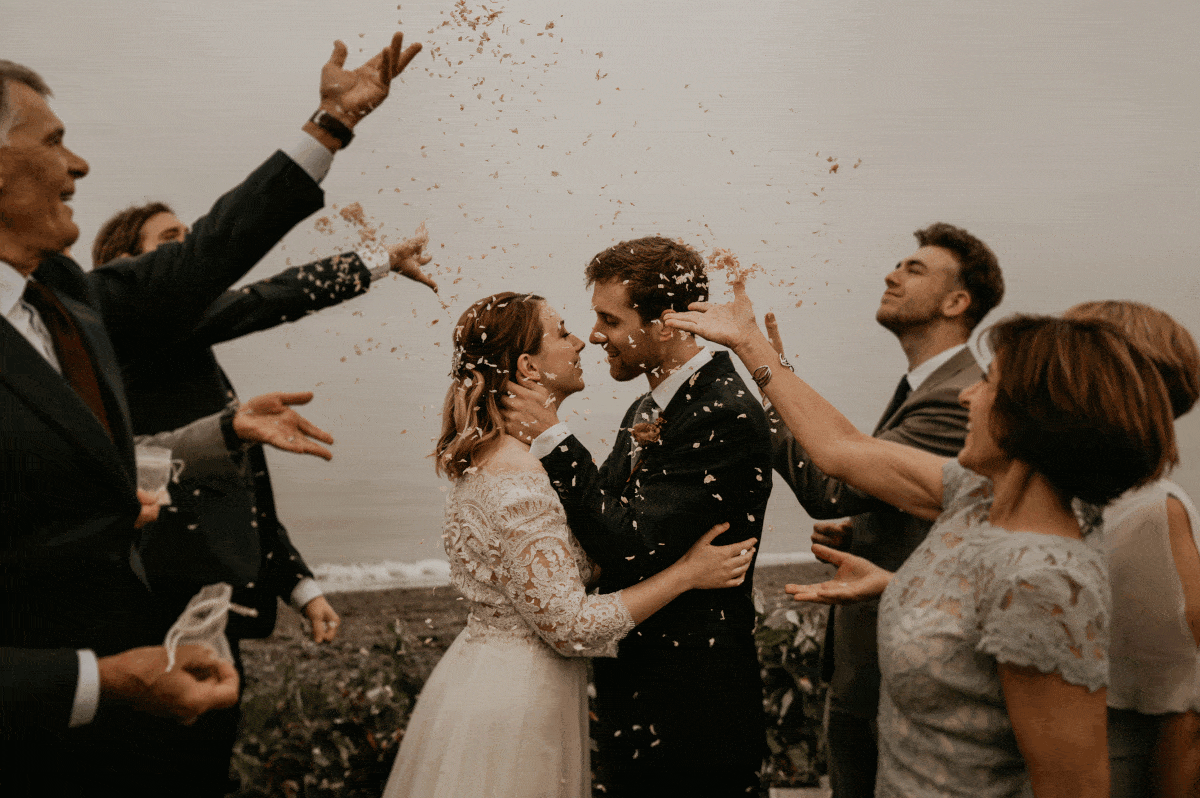 Henry Tieu is a Seattle Wedding and Adventure Elopement Photographer. We specialize in intimate weddings, couples, engagements, and elopements. Often travel around the Pacific Northwest, Washington, Oregon, Colorado, Utah, Arizona, California, Hawaii, and international countries. We focus on the intimate and raw moments that are unique to each couple.