Adventuring Around Joshua Tree National Park and Salvation Mountain | Carmila and Max's Engagement Photos
Carmila + Max | Joshua Tree National Park Engagement Session | California Adventure Wedding & Elopement Photographer
We stayed up late, woke up early, ran around the desert and enjoyed the warm California sun. It was all of our first time in Joshua Tree National Park and we just couldn't get enough of this beautiful place.
When Carmila and Max told me they wanted to have their engagement photos in Joshua Tree, I freaked the heck out. Nah, I lied, I did not just freak out, I peed my pants.
On a more serious note, I truly was so happy I could cry. I know this blog post is a bit long overdue but their engagement session was my very first out-of-state project that turned me into a traveling and destination wedding and elopement photographer.
Since we were going to spend Valentine's exploring the desert, they even invited my husband along whom then became their Stylist for their wedding.
We stayed at Dome In The Desert. If you want to live those fantasies of "aliens", "desert", "UFO", check this place out. In fact, I was so inspired by this cool spot, I asked the couple to do a night-time photo that we joke about and call it "the alien photo"
We all flew out to Palm Springs in February and for those of you who don't know, early spring is the best time to visit Palm Springs and Joshua Tree National Park. The weather was perfect. It was T-shirt and jeans kind of weather in the day and maybe just a sweater in the evening.
We arrived and drove straight to our Airbnb. We took a little dirt road that eventually led to the house. By the time we got there, we only had about 15 mins to shoot. I started at a late sunset and deep into blue hours. Carmila and Max were and still are the coolest clients. I could tell they were getting cold and their noses started turning red but they embraced each other and continued on until we just couldn't photograph anymore due to lack of light.
That evening, we stayed up late in our Airbnb. We enjoyed each other's company and talked the whole night. From their love story, to my love story, we covered it all.
The thing about my kind of photography is that I am not just a vendor. I am not just another person you hire for the job, show up, get it over with, then leave. Stripping down all the beautiful places we go to and the fancy outfits my clients wear, my photos have my love, my passion, my soul. I invested in getting to know my couples so I can photograph them the way they truly are.
And if you asked, yes we did drink a little bit. Not too much. Just a little bit 😘
We woke up super early the next day so we could get there before sunrise. Joshua Tree National Park in the early morning is breath taking. As we entered the park, we were surrounded by all these gorgeous and Dr. Seuss looking trees. Within about 5 mins, we started seeing all these giant rock formations that are the coolest looking just so stinking unique.
As we started driving deeper into the park, we were surrounded by morning fog and this whole place is just insanely gorgeous. Since we are talking about fog, I have a confession to make: Henry is obsessed with fog. Hire me anywhere with foggy weather, I'll be there.
We were looking for Skull Rock, which is a super popular place in Joshua Tree. However, the sun was going up fast so we decided to stay around Hidden Valley Trail that has a campground nearby. For those who were wondering, this was my first time at Joshua Tree. I did most of my research through the National Park Service website. I do the same for most places I go to. I also do a bit of insta-stalk + google image search. This is typically how I help my clients find a perfect place to do engagement photos or elopement photos.
So we pulled over and started our morning adventure. There were 2 things I noticed right away when I got out of the car. First, the air is super fresh and something about that morning air just wakes you up. Second, it was so cold my nipples could cut glass (and something about that cold air just wakes you up as well haha).
I started our session with Carmila and Max running around like crazy. The thing about sunrise sessions is that if you don't start with a burst of energy, people might look sleepy and tired in photos. So you can see here I had them carrying each other (correction, Max carrying Carmila) and run around. In fact, it was so much fun we created a new pose. I called it "The Modified Spiderman Kiss". Anytime I do the "modified Spiderman kiss" I immediately think of these guys. They sure are the OG.
After awhile, Carmila and Max changed into their fancy outfits. Yes, we changed in the desert. Yes, you betcha I'll be holding blankets to give my clients some privacy. But truly though, almost 95% of my clients change in public. The rest change their clothes in my car 😊.
The minute the sun went above the mountains, Joshua Tree became super duper hot and bright. We ended our morning session there and went back to the Airbnb for a quick nap. We then drove all the way to Salvation Mountain for some sunset photos.
Salvation Mountain is located near Slab City. The drive from Palm Springs to this place took us about an hour and a half. It's fun to see different sceneries of the desert in California. Also the entire time, we just talked and talked.
The three days we spent together running around Joshua Tree National Park was some of the best days I've ever had with any clients. We talked all night, adventuring around all day. Carmila and Max welcomed us into their lives and brought our friendship to a whole different level. The other day, they slept over at our place so we can finalize some details on their wedding this summer. I truly can't wait.
One last thing to brag before showing you guys all the photos, check out Photobug Community because they were featured as one of the "Tops of The Week"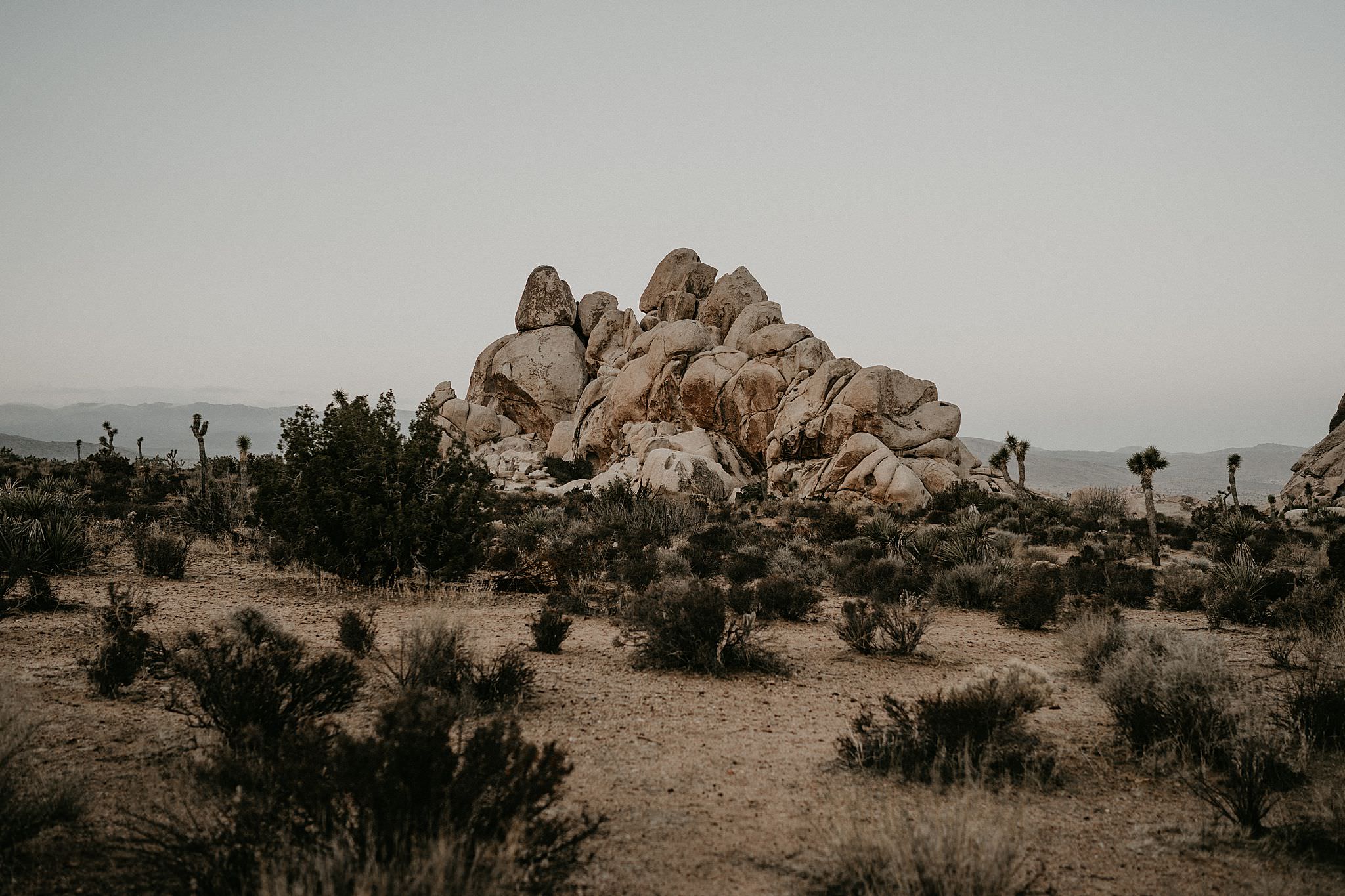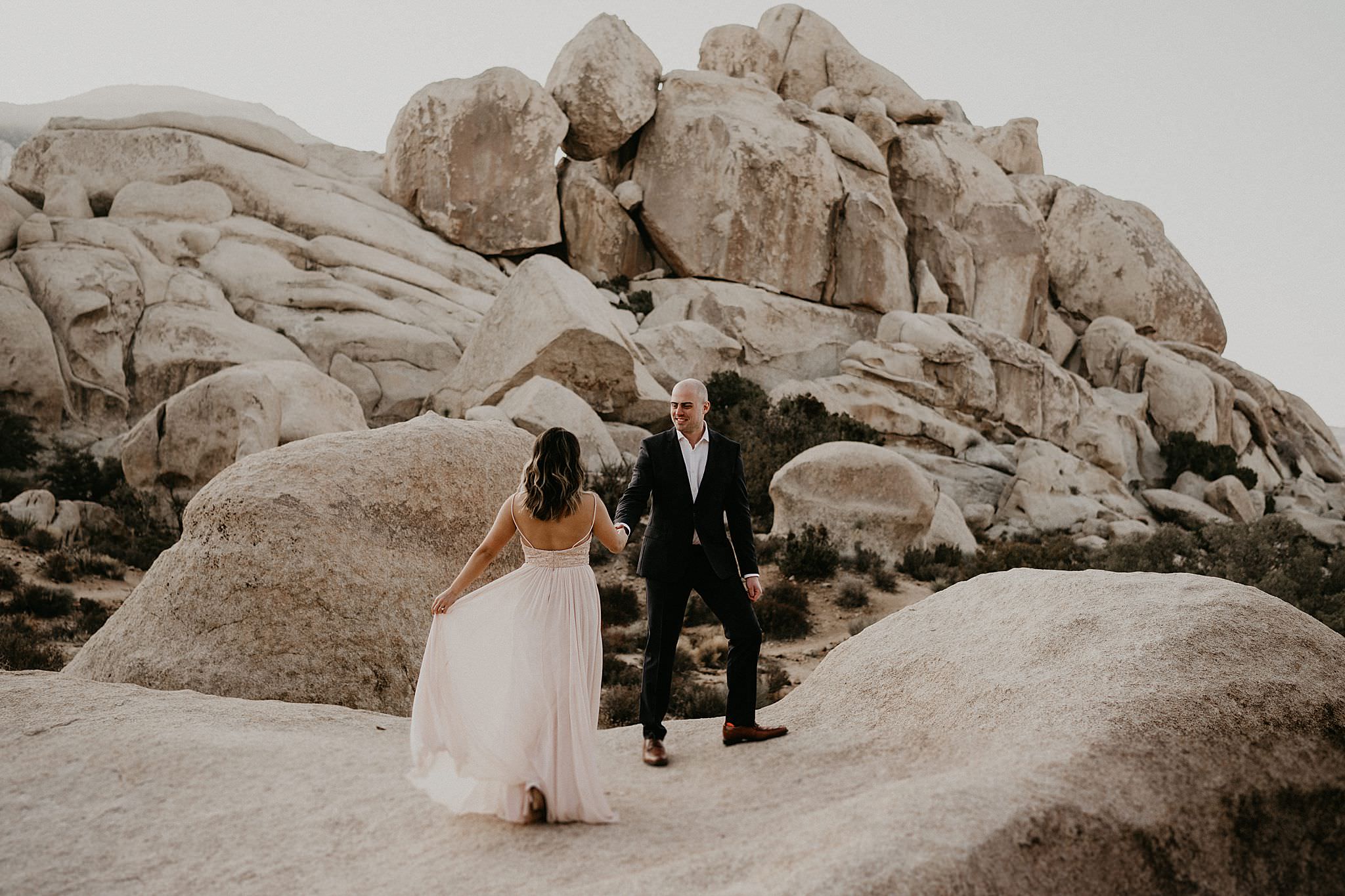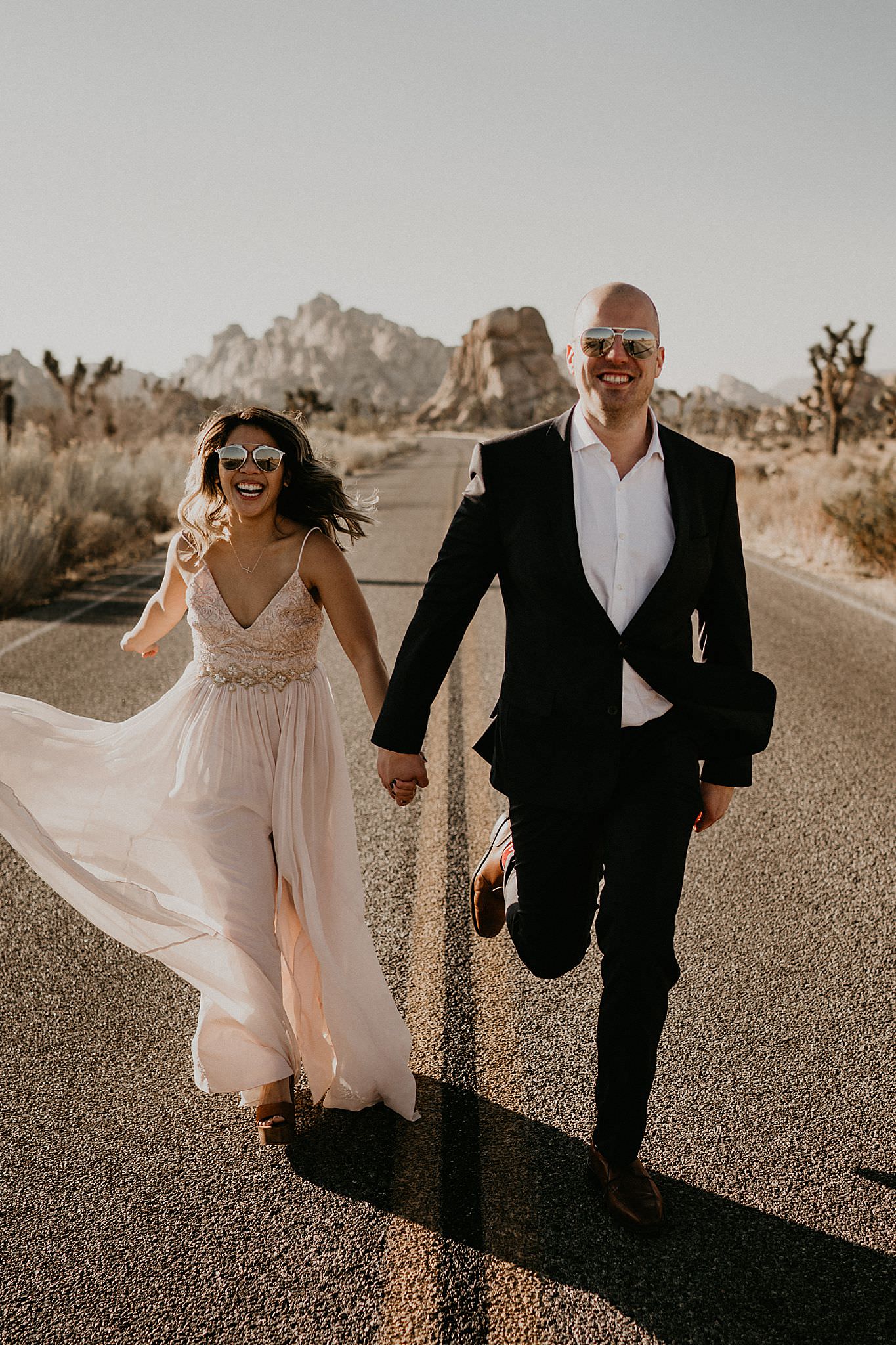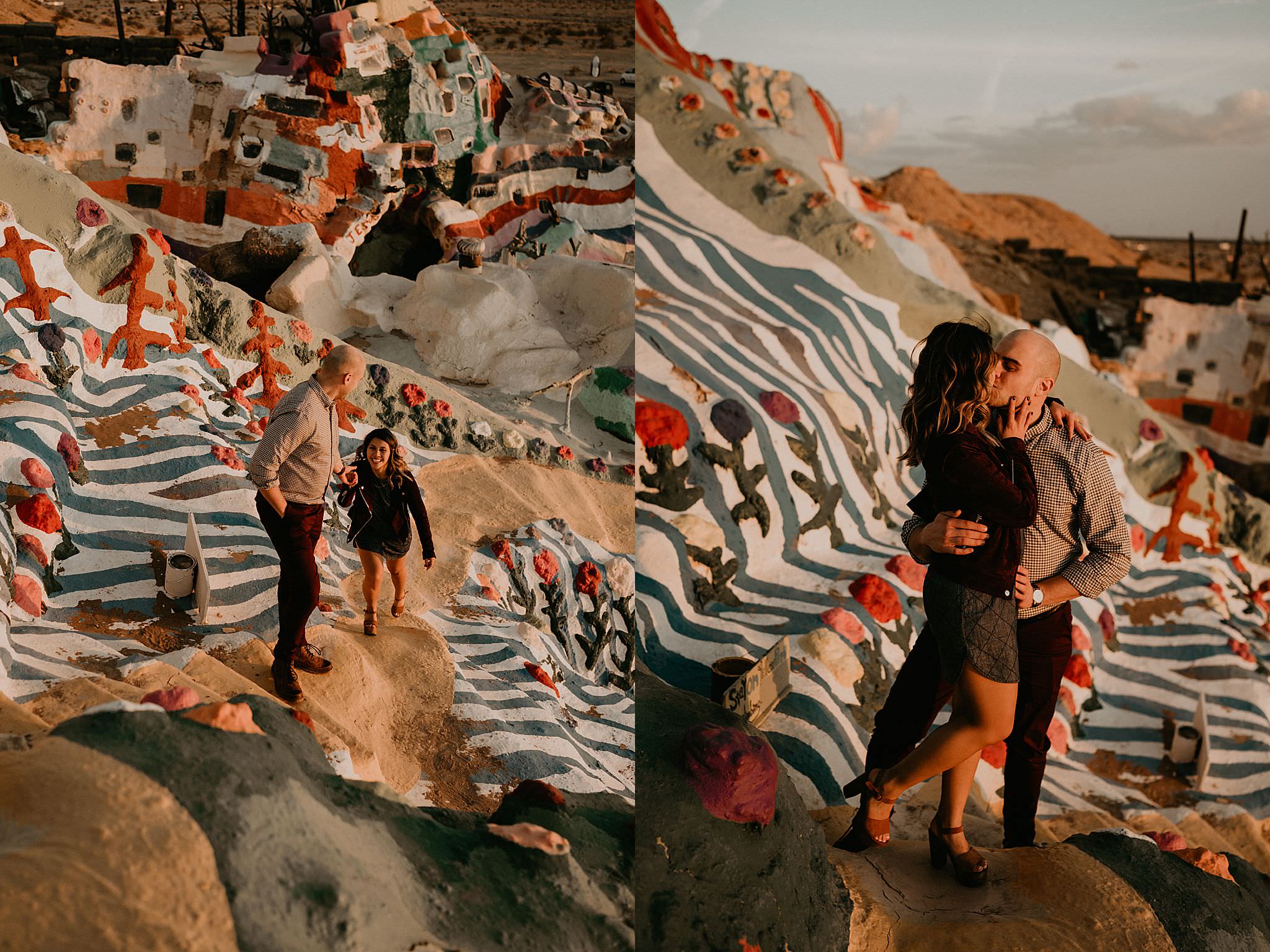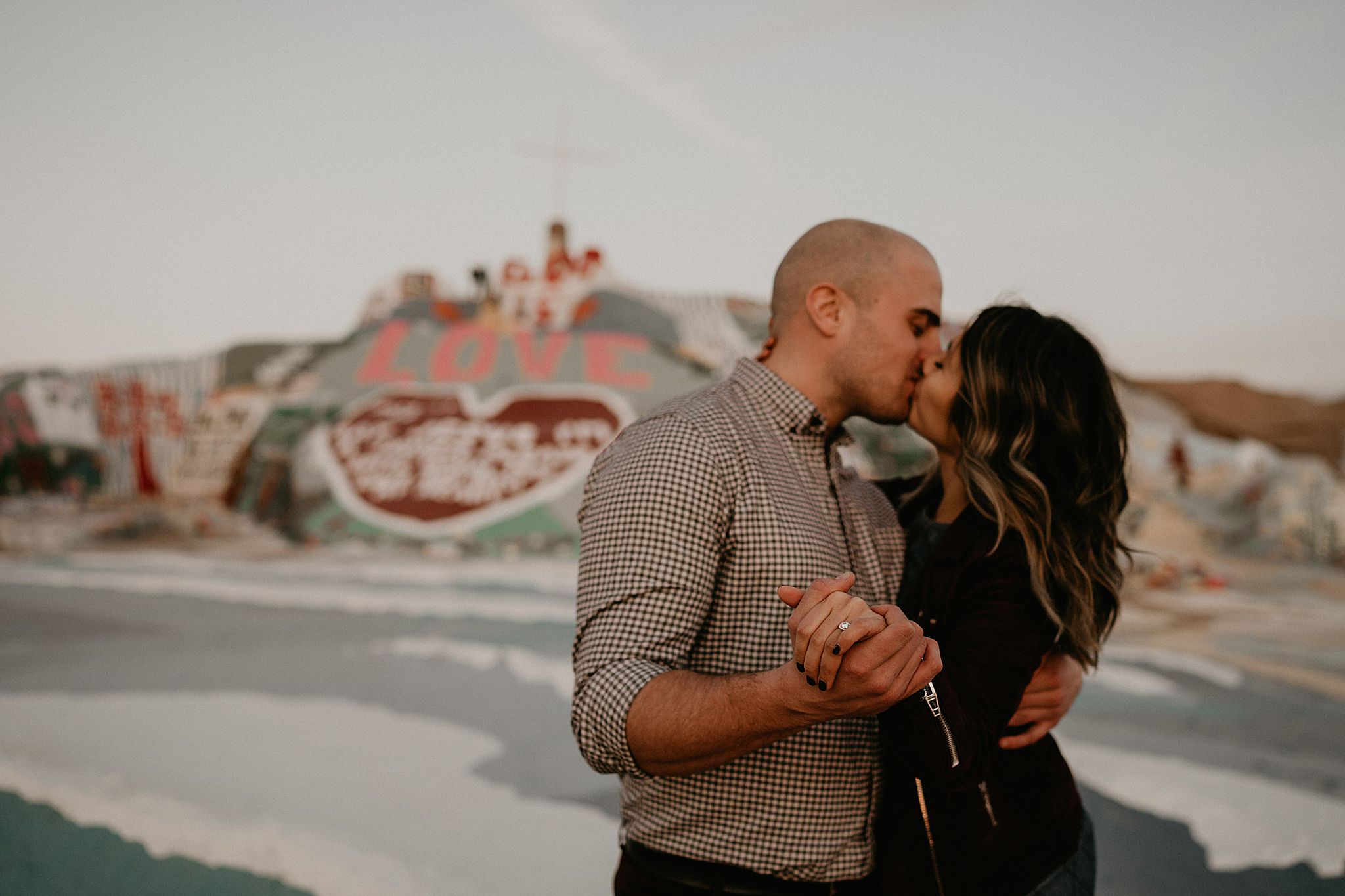 Henry Tieu is a Seattle Wedding and Adventure Elopement Photographer. We specialize in intimate weddings, couples, engagements, and elopements. Often travel around the Pacific Northwest, Washington, Oregon, Colorado, Utah, Arizona, California, Hawaii, and international countries. We focus on the intimate and raw moments that are unique to each couple.